STANDARD COMBINED ROLLER BEARING - 4.063
This page is a summary of the products that can be used in conjunction with the 4.063 standard combined roller bearing (149mm OD), including standard mounting plates & mating steel channels.
Originally used in fork trucks, combined roller bearings can be used in a variety of vertical & horizontal linear motion applications.
Not sure what to specify? Calculate which size you need using Hertzian Pressure.
Bearing
D
mm
T
mm
d
mm
H
mm
h
mm
B
mm
A
mm
S
mm
r
mm
Steel Profile

Mounting
Plate

C
kN
C0 kN
Ca kN
C0a kN
CAD (.dwg)
4.063
149
103
60
78.5
58.5
45
5.5
50
3
2757
PL6
151
192
68
71
2757 STANDARD CHANNEL
Weight: 52.3kg/m
Material: S450 J2
Moment of Area (Wx): 340cm3

2757 is a hot rolled section made from S450J2 steel. The corresponding standard combined roller bearing is 4.063.
Other suitable bearings include 4.463, 4.080 & 2.2149.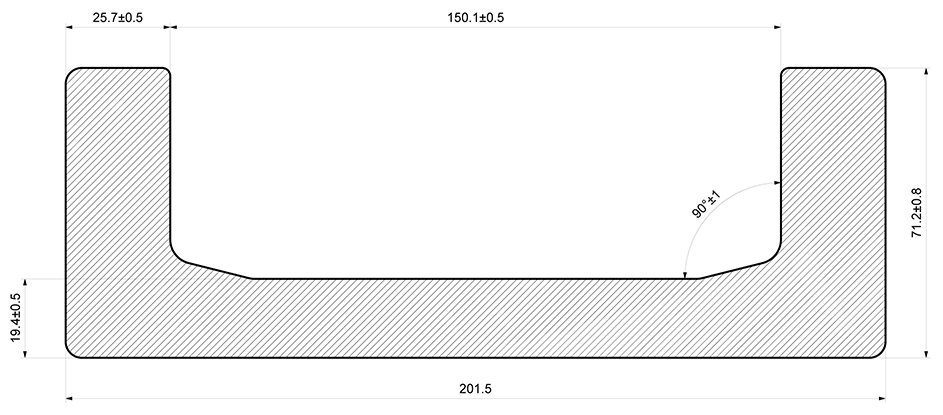 CAD Files: Download the 2D dwg file here and 3D dwg file here.


MOUNTING PLATE PL6
Standard rectangular mounting plate for 4.063 combined roller bearings. Thickness 20mm.