APPLICATION & DESIGN EXAMPLES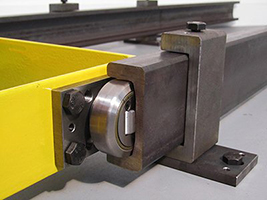 Originally used in fork trucks, combined roller bearings (combi bearings / combination bearings) can be used in a variety of vertical & horizontal linear motion applications. Click on an image for a full explanation & to see full size drawings.
These are just a few of the possible arrangements. There are many systems that can be used to solve a huge variety of HEAVY DUTY LINEAR MOTION requirements. Our technical sales team are always available to offer advice & help you select the correct size of bearings.

Not sure what to specify? Calculate which size you need using Hertzian Pressure.
Read our technical information on Combined Roller Bearings.

En Français? Voir notre catalogue ici.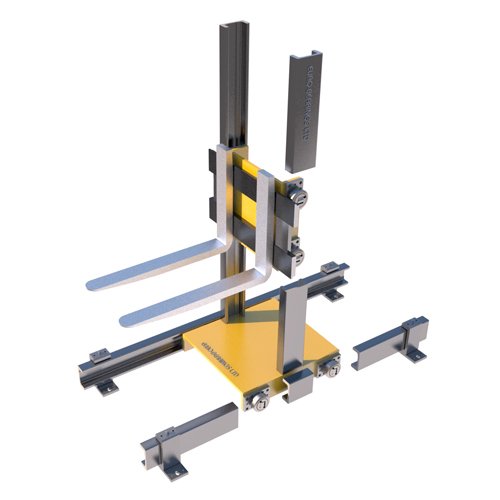 Originally used on forklift trucks, Combined Roller Bearings are suitable for a wide variety of applications in many different sectors. Our technical sales team can help you to select the most appropriate system and size of bearing. Please do call or email for advice.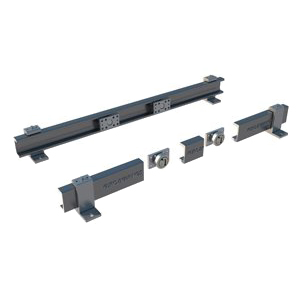 The simplest arrangement is with two horizontal rails and four bearings. Mounting plates and flange clamps enable quick assembly.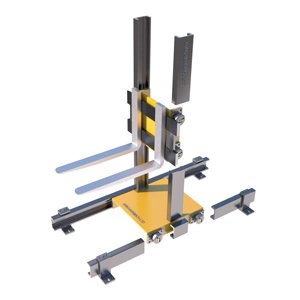 Combined Roller Bearings were originally designed for fork lift trucks. This application allows 2D movement with combined roller bearings on both the horizontal axis and vertical mast.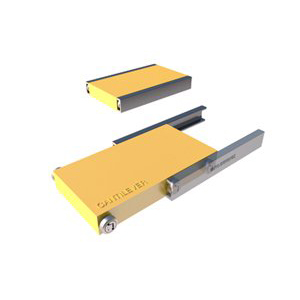 Cantilevered systems are particularly useful when space is at a premium.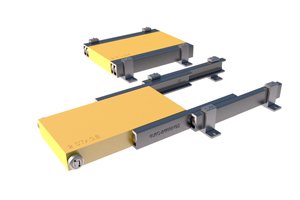 A two stage telecopic system allows the platform to pull all the way out.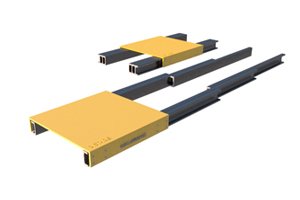 A very large extension can be achieved with a three stage telescopic system.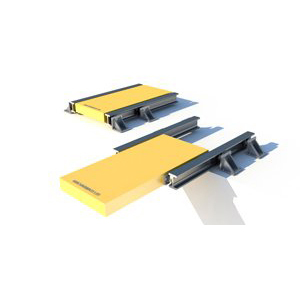 By using an I beam, this system can fully extend with just one pair of rails.
Related Products and Links