MOUNTING PLATES FOR COMBINED ROLLER BEARINGS


Mounting plates enable the combined roller bearings to be bolted into place and allow easy removal. They can be supplied pre-welded to the bearing or on their own.

Click the part number for detailed drawing. Links to the corresponding bearings are also provided.
To order the plates welded to the bearings simply put a '+' between the bearing part number and the plate part number e.g. 4.054 + PL0.

Special plates can be made to your requirements - minimum order quantities may apply.
Read our technical information on Combined Roller Bearings or view our application examples. When corrosion resistance is required, the bearings and mounting plates can be supplied with Thin Dense Chromium (TDC) Coating.
En Français? Voir notre catalogue ici.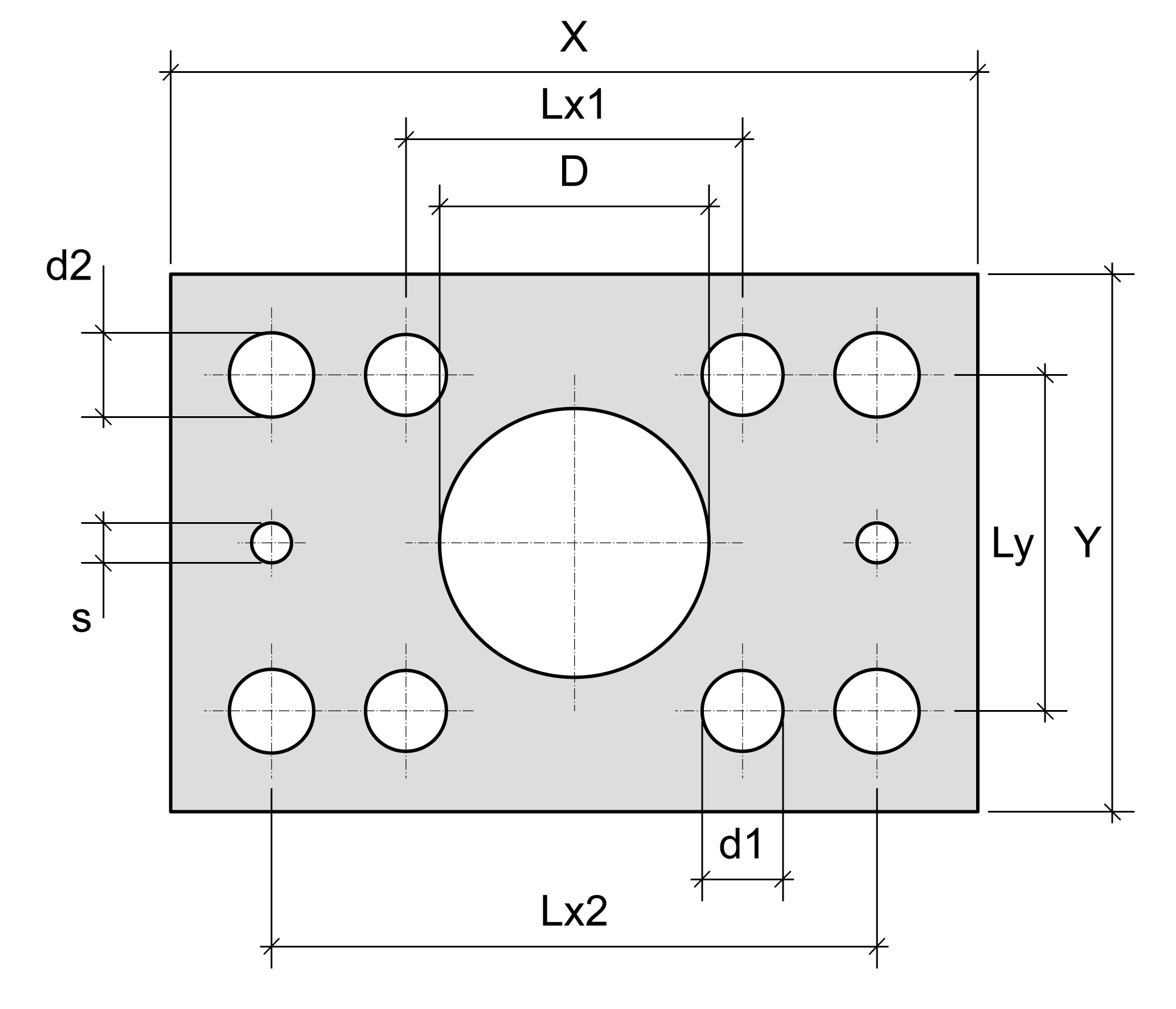 All dimensions are in mm.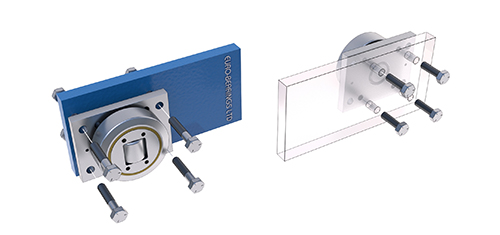 How to Bolt the Mounting Plates
The rectangular mounting plates have two sets of holes. These holes enable the plate to be mounted from either the front or the back.
The outer four through holes are for bolting from the front (shown fitted to the blue structure), while the inner four holes are threaded to enable the plate to be mounted from the back.
Related Products and Links