VULKOLLAN BEARING ASSEMBLY - V.054 + PLV54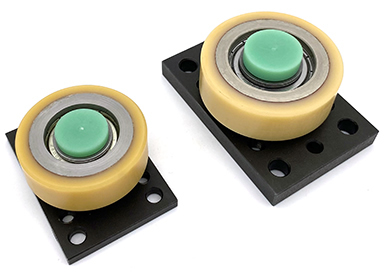 The main advantage of Vulkollan coated bearings is the reduction in noise. If you want a smooth, quiet yet robust linear motion system then this product is ideal. The Vulkollan bearing assemblies are designed to run in the same mating steel profiles as our standard combined roller bearings and are fitted with an adjustable Oilamid rubbing block to provide axial guidance.
Currently they are available in two sizes - V.054+PLV54 (shown here) and V.053+PLV53 (ø52.5mm).
V.054 is also available in stainless steel - part number V.054+PLV54-SS.
LOAD CAPACITIES & SPEED
The load capacity of these Vulkollan track bearings is related to the speed.
The loads below are given for a speed of 1m/s and also for the maximum operating speed of 2.5m/s.
C = Dynamic Load Capacity for Radial Roller
C0 = Static Load Capacity for Radial Roller
Ca = Dynamic Load Capacity for Axial Roller
C0a = Static Load Capacity for Axial Roller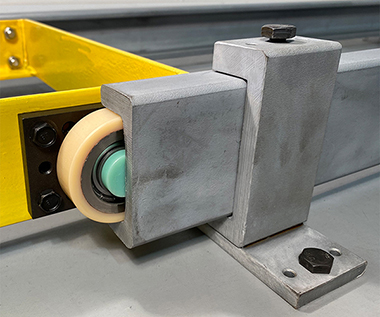 2890 STANDARD CHANNEL
Weight: 10.5kg/m
Material: S450 J2
Moment of Area (Wx): 31.7cm3

2890 is a hot rolled section made from S450J2 steel. The corresponding Vulkollan bearing assembly is V.054 + PLV54.

Other suitable bearings include 4.054, 4.454, 4.072, 2.2062 & MRS948.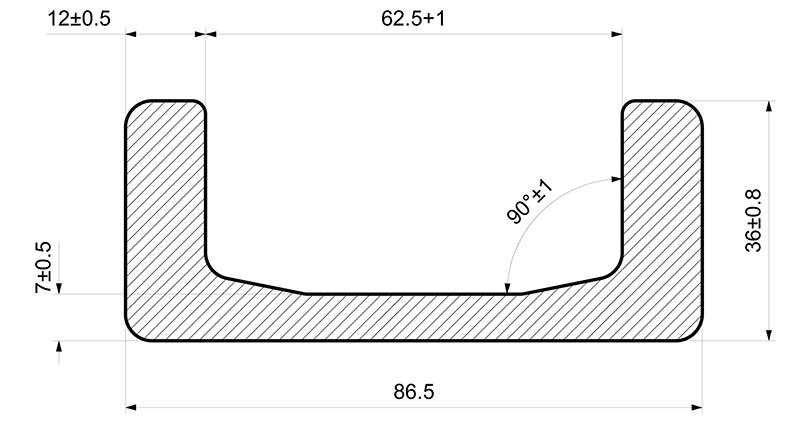 CAD Files: Download the 2D dwg file and 3D dwg file.
Related Products and Links