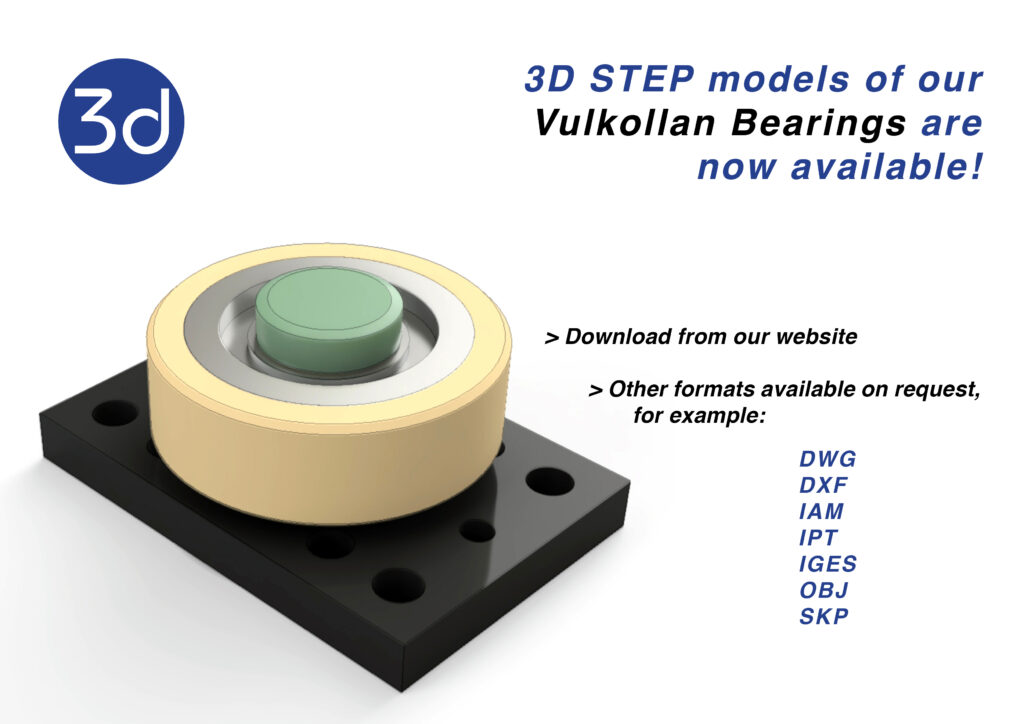 3D models of our Vulkollan Bearings are now available for download from our website! These files are in STP (STEP) format.
Please see our webpage here: https://www.euro-bearings.com/cr-vulkollan.htm
The main advantage of Vulkollan coated bearings is the reduction in noise. If you want a smooth, quiet yet robust linear motion system then this product is the solution. 
We can supply other file types on request – please email.