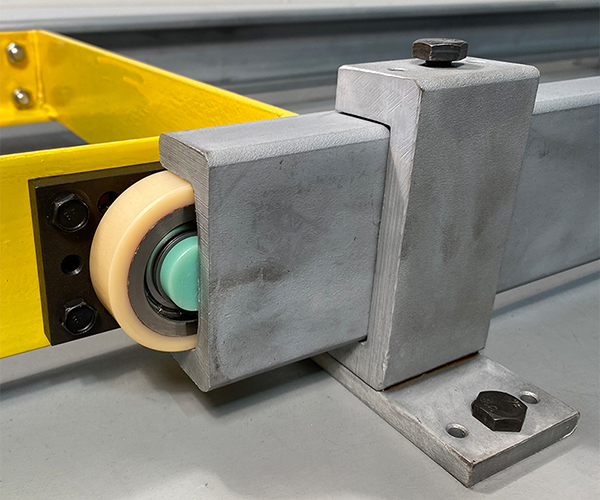 Are you looking for a quiet linear motion system? Then look no further. Our new Vulkollan coated bearings are designed to run in our steel C channels to make a sliding system that is both smooth and quiet.
Choose from V.053P (52.5mm ø) or V.054P (62.5mm ø).
V.054P is also available in stainless steel.
The Oilamid rubbing block can be adjusted – by simply turning a screw – to provide axial guidance and support which helps the system to run true.
Full details can be found here