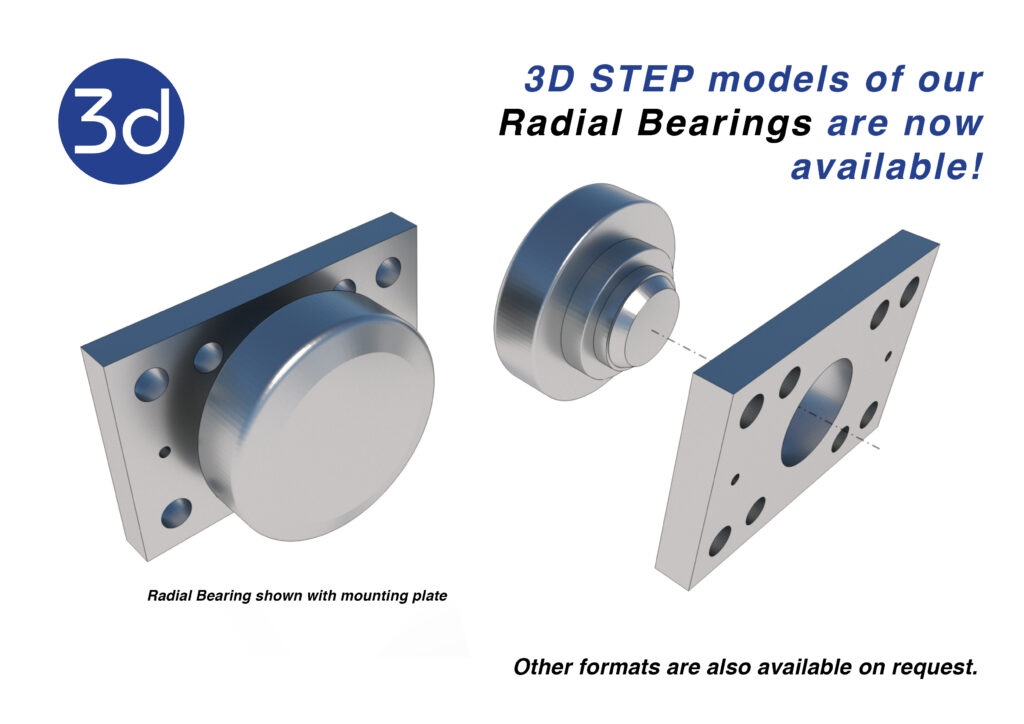 3D STEP Files of our range of Radial Bearings can now be downloaded from our website.
Our Radial Bearings are designed to run in our standard steel channels. They can be welded into place. Or they can be welded to a mounting plate and then bolted into place.
Please see our webpage here: https://www.euro-bearings.com/radialhub2.htm
If you need a different file type of our 3D model, please email us your request.