APPLICATION & DESIGN EXAMPLE -
SIMPLE HORIZONTAL SYSTEM

An example of a simple horizontal sliding system using a Standard Combined Roller Bearing with mating steel profile. In this design the stub axle of the bearing has been welded to its corresponding mounting plate (back plate / flange plate). The mounting plate can be bolted on to a bogey / carriage.
This is a useful arrangement where being able to remove the bearings (perhaps for assembly or maintenance) is necessary. However it is also possible to simply weld the stub axle to the web of a profiled steel section or directly to your steel assembly.

Here the rails are being supported by Flanged Clamps. This enables the system to be set up quickly and without any need for welding.

The same arrangement can be used to make an overhead gantry. Instead of using flanged clamps, the C section is supported from above - either continuously or intermittently depending on the load.

For ultra heavy systems, see our Jumbo combined roller bearings.
Read our technical information on Combined Roller Bearings or view other application examples.

En Français? Voir notre catalogue ici.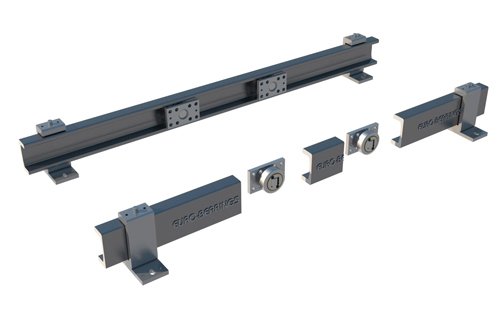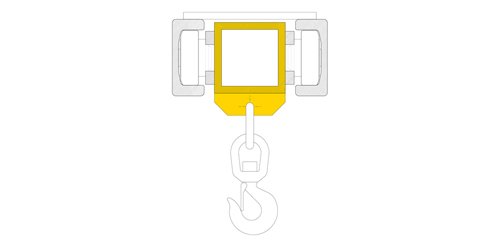 Related Products and Links