STANDARD COMBINED ROLLER BEARING - 4.056

This page is a summary of the products that can be used in conjunction with the 4.056 standard combined roller bearing (77.7mm OD), including standard mounting plates, mating steel channels and flange clamps.
Originally used in fork trucks, combined roller bearings can be used in a variety of vertical & horizontal linear motion applications.
Not sure what to specify? Calculate which size you need using Hertzian Pressure.
Bearing
D
mm
T
mm
d
mm
H
mm
h
mm
B
mm
A
mm
S
mm
r
mm
Steel Profile

Mounting
Plate

C
kN
C0 kN
Ca kN
C0a kN
CAD (.dwg)
4.056
77.7
54
40
48
36.5
23
3
24
4
2810
PL2
48
56.8
18
18
2810 STANDARD CHANNEL
Weight: 20.9kg/m
Material: S450 J2
Moment of Area (Wx): 81.3cm3

2810 is a hot rolled section made from S450J2 steel. The corresponding standard combined roller bearing is 4.056.
Other suitable bearings include 4.456, 4.074, 2.2077 & MRS907.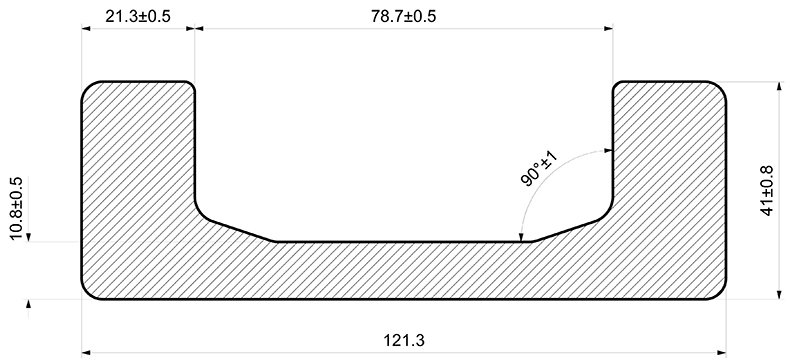 CAD Files: Download the 2D dwg file here and 3D dwg file here.
MOUNTING PLATE PL2
Standard rectangular mounting plate for 4.056 combined roller bearings. Thickness 15mm.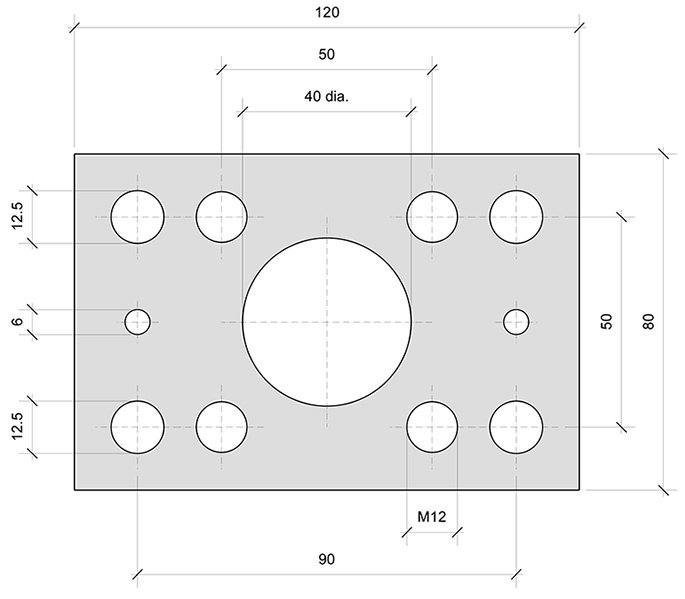 FLANGE CLAMP
Clamp
To suit Profile
H
mm
B
mm
L
mm
S
mm
J
mm
E
mm
G
mm
t
mm
a1
mm
b1
mm
d1
mm
d2
mm
d3
mm
e1
mm

M

Weight
kg
CF2
2810
157.2
80
160
15
123.0
49.5
61.2
14.0
130
60
6
13
18
30.6
M12x35
3.70