EXAMPLES OF MACHINES USING COMBINED ROLLER BEARINGS
Click on photos to enlarge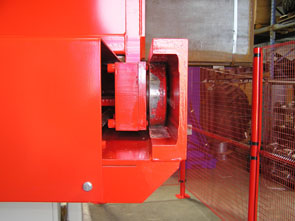 This photo shows a jumbo bearing welded to a mounting plate running inside a jumbo C section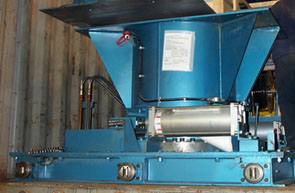 This bogie has 6 standard combined bearings mounted on it (3 each side).
Palletising Machine
This palletising machine uses jumbo combined roller bearings.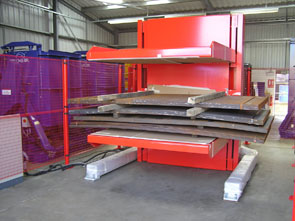 1.The machine is loaded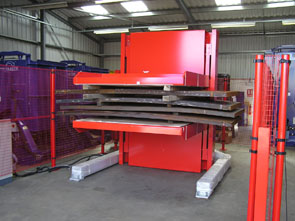 2.The jaws clamp the load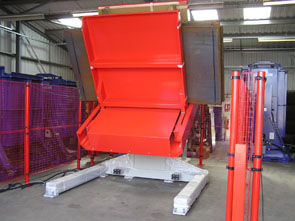 3. The machine tips back, rotates & lowers, turning the load upside down
If you wish to be put in touch with a manufacturer who produces equipment using our products, contact Kate, Gerry or Matt on 01908 511733.
Or email sales@euro-bearings.com