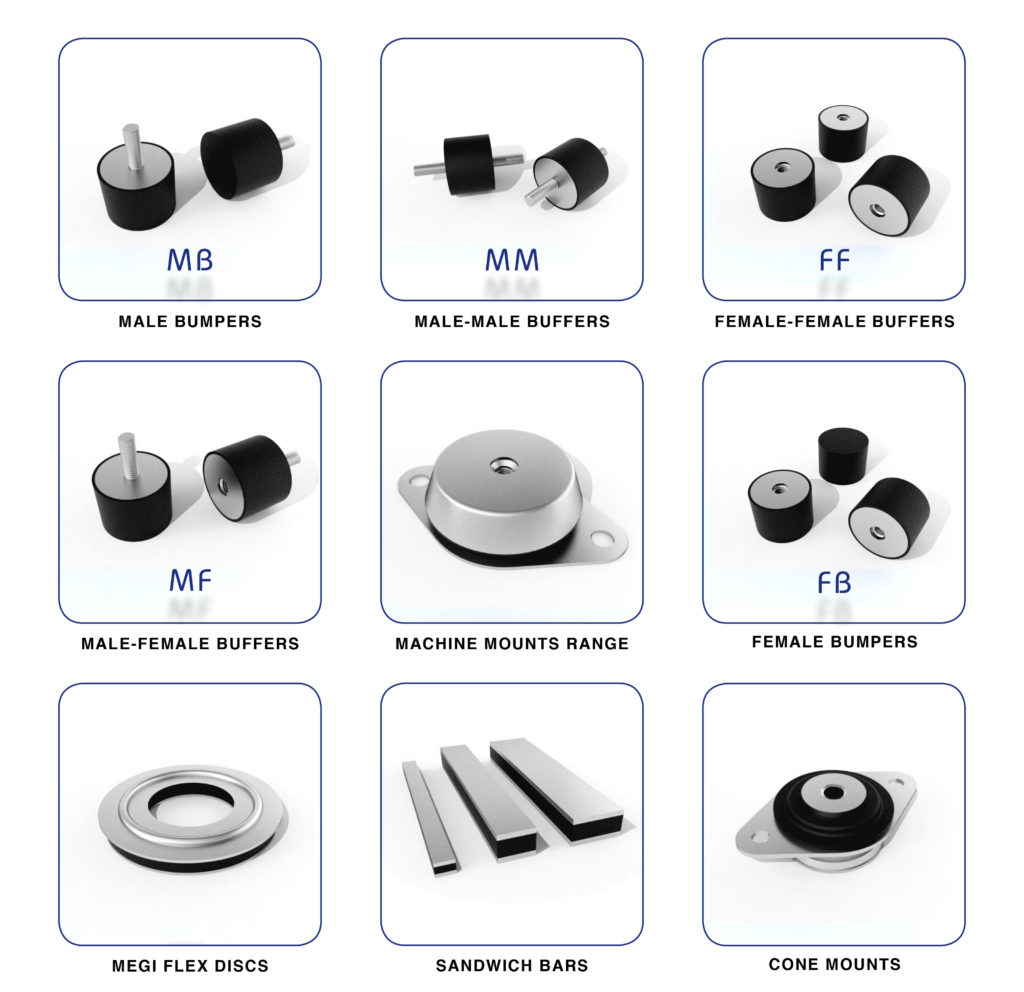 Anti-Vibration Products
Above is a selection of the metal / rubber anti-vibration mounts that we supply, ranging from small to large bumpers and buffers through to cone mounts and heavy duty machine mounts. More types can be seen on our website here.
Many of these products are available to buy from our online shop.
We can supply a number of sizes of Male-Male Buffers in stainless steel (part number MMSS). And also Female-Female Buffers (part number FFSS).
If you cannot see what you are looking for on our website please email a drawing or a photograph with dimensions.