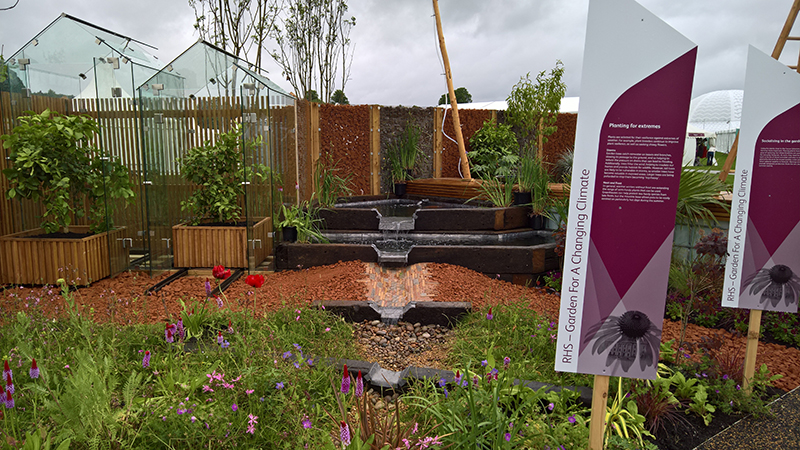 When the Landscape Director from N T Killingley contacted us about sliding a planter in and out of a glasshouse at RHS Chatsworth, our Technical Sales team listened to his specification and suggested various options. Their requirement was a system that was simple to install and robust enough to carry the weight of a laden planter, but most importantly would not cost a fortune as the display was temporary.
The combined roller bearing system met this criteria. By using the rails upturned, there was very little set up involved and the bearings and mounting plates were simply bolted to the underside of the planter.
The end result was a system that was discreet and could be operated with very little effort. The display formed part of the "Garden for a Changing Climate" at RHS Chatsworth in June 2017 and featured on BBC's Gardeners World.
The RHS video of the garden can be viewed here. And the BBC Gardeners World episode can be viewed here (approximately 41 minutes in).
If you need help to specify a linear sliding system, please contact us. We have a team of Engineers & Designers who can guide you through both selecting the most suitable product and specifying the correct size.
Photo courtesy of N T Killingley © 2017